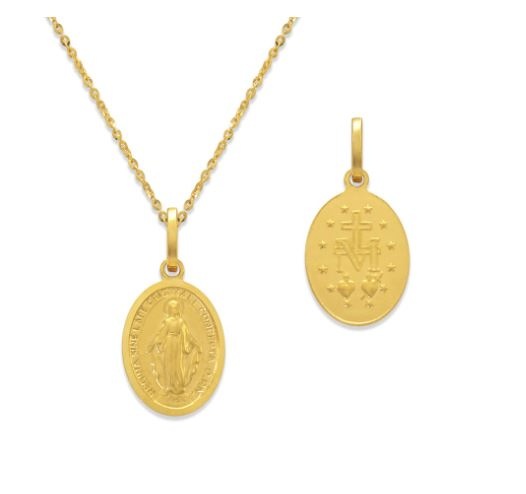 Miraculous Pendant (sm)
Miraculous Medal Pendant in 14k yellow gold.
Approx. 9x11mm
*Chain not included
This pendant depicts Mary surrounded by the Latin inscription, "Regina Sine Labe Originali Concepta O.P.N. (ora pro nobis)," which translates to "Queen conceived without original sin, pray for us." in latin. On the reverse of the medal is the letter "M" for Mary at the feet of the cross of Christ and intertwined with it, surrounded by a crown of twelve stars, and with the Immaculate Heart and the Sacred Heart side by side.